Gamex 2015 Guests
Special Guests Include...
Dan Verssen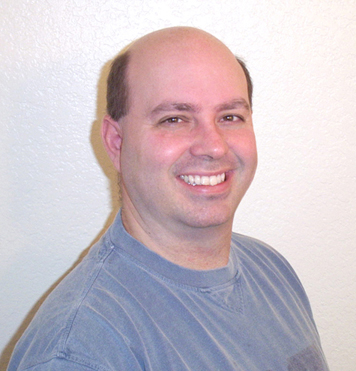 In the 1980s, Dan realized his passion for game design while developing new rules and modifications to existing game products of that time such as D&D and Traveler. Dan's first published game was Modern Naval Battles and published by 3W Games in 1989. Modern Naval Battles went on to win several awards and commercial success led to the design of two supporting expansion games. Two of Dan's other designs, the Down in Flames series and the solitaire "Leader Series" (Hornet Leader and Apache/Thunderbolt Leader, were published by GMT Games in 1991 where they achieved both commercial and critical success.
Besides designing award-winning wargames, Dan has also designed a number of games representing popular brands including Star Trek, 7th Sea, Indiana Jones, Road Kill, Flagship and Bratz. Over the years Dan's designs have won several Origins Awards and more than a couple Charles S. Roberts Awards.
In 2002, Dan and his wife, Holly, made the decision to form Dan Verssen Games (DVG) where he could design and publish games that offered high production values and amazing artwork coupled with unique and compelling gaming experiences. Since 2002, DVG has produced and published dozens titles ranging from card games to solitaire games to board wargames in print, PDF and Vassel formats. DVG usually has about 5 games in development at any given time. As of late, DVG has also started to team up with talented computer game developers in order to bring some of their classic games to a whole new environment.
Michael Coe - CEO Gamelyn Games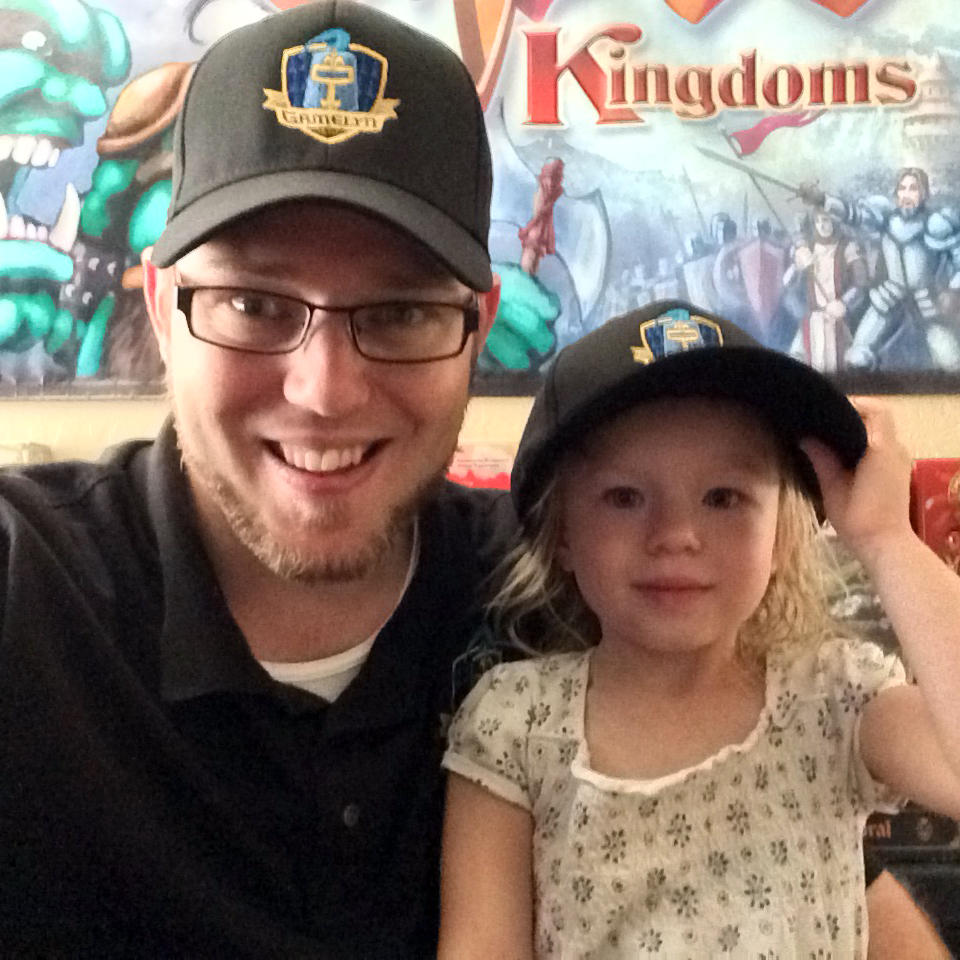 A little about my history…
I have worked in customer service all my life. I have been publishing board games since 2011. I have successfully funded over 10 Kickstarter projects for a collective sum of over 1 million dollars. My most successful publication Tiny Epic Galaxies is been printed in 5 languages and had over 15,000 copies pledged for by over 12,000 backers. Making Tiny Epic Galaxies the 2nd most backed board game project in Kickstarter history!
A little more about myself…
I married the most incredible woman I have ever met! Brittany, you are my muse! Together we have one daughter, Jolene, she was born November of 2012. I come from a large family of 13 and when I was young I developed a passion for the performer arts. In School I was the president of our drama guild and was recognized as Springville's 2002, Drama Sterling Scholar and Ambassador of Music. I began pursuing acting professionally and had a reoccurring bit part role on WB's Everwood. I also co-starred as Buck Jacoby in Urban Legends: Bloody Mary (on Netflix now) and played Warren Jeffs' go-to-guy on America's Most Wanted.
I am an Honors graduate with an Associates of Applied Science for Motion Picture and Television Production from Scottsdale Community College. While attending there, I won the short story category at the SCC Film and Video Festival in 2007. You can follow my acting career at http://www.imdb.com/name/nm1534848.
I have a deep passion for games of all kinds and have been playing them since I was a child. I even accomplished recognition from Twin Galaxies as a Video Game World Champion for The Legend of Zelda on the NES. I began designing games at a very young age and found an unspeakable inspiration and sense of belonging in it but I never thought I would be where I am now, with 3 published game designs. As a board game designer and publisher my dream is to share that inspiration with friends and family and anyone who plays my games; to spark creativity within them and provide memorable experiences that brings them together.
Ian Stedman - Magic Meeple Games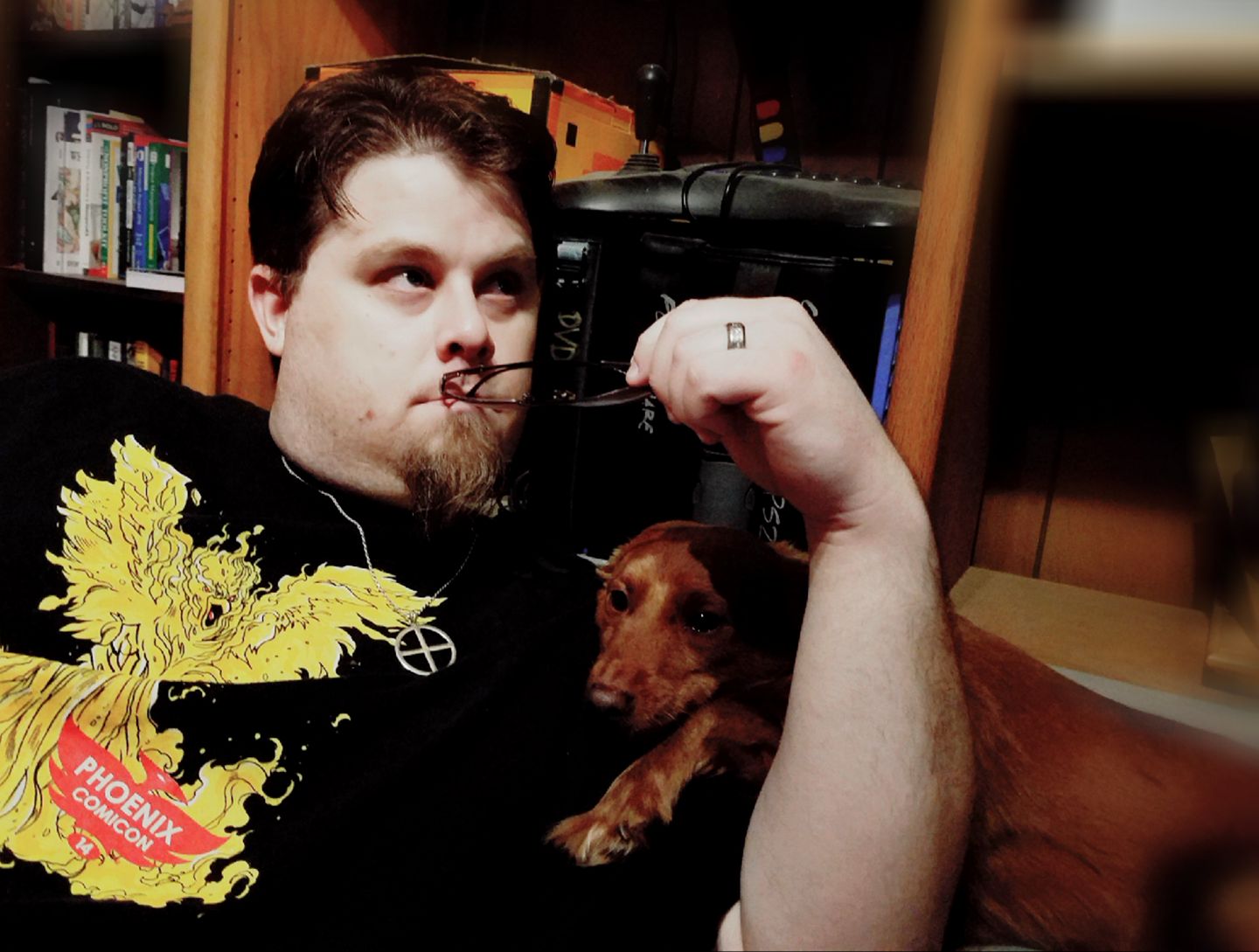 Ian Stedman has been a designer of board, card, and video games since he was a small child, but became increasingly serious about it in 2007 after a for-fun project for his wife Trish prompted a good friend to mentor him in the finer details of board game design and establish the necessary connections for him to get started on a professional level. He is the designer of Magnum Opus, a deckbuilding game about alchemy which released last year from Clever Mojo Games and should be available again in a reprint campaign very soon.
Ian is a BSBA graduate from NAU and has worn a lot of hats in addition to designing games; I.T. professional, graphic designer, architectural drafter, husband, and father just to name a few. While previously focusing on only design and development of games under the banner of G.U.Games, Ian and Trish have formed a new publishing company: Magic Meeple Games, which is working closely with Gamelyn Games to co-publish the highly anticipated Darkrock Ventures by TableTop-featured designer Michael Eskue. Darkrock Ventures will be launching on Kickstarter this July.