Gateway 2014 Guests
Special Guests Include...
Seth Jaffee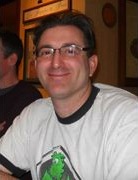 Seth Jaffee is a published game designer and developer, but is probably best known for his affiliation with Michael Mindes and Tasty Minstrel Games. Seth was a behind the scenes supporter of TMG from the beginning and is now an official member of the TMG team, discovering games, developing them, and helping to usher them through the production process.
Seth's first published title was Terra Prime, a somewhat obscure but solid euro style game. His best known title is Eminent Domain, the first big kickstarter success, and the first game to use the deckbuilding mechanism in a game that's not just about deck building. The first expansion to Eminent Domain (Eminent Domain: Escalation) just came out a couple of months ago, and a second one is in the works.
Seth has also done extensive development work on many TMG titles including Belfort, Ground Floor, Kings of Air and Steam, and Captains of Industry, as well as Belfort: The Expansion Expansion, and the upcoming Bomb Squad and the World Fair expansion to Kings of Air and Steam.
In addition to his work on game design, development, and publishing with TMG, Seth is also the president of the Southern Arizona Gamers Association (SAGA), the organization that puts on Rincon, a game convention in Tucson, AZ in October. You can follow Seth on twitter (@sedjtroll), and you can read his occasional, rambling game design thoughts on his game design blog.
Display all the scheduled events with the Seth Jaffee
Derak Morrell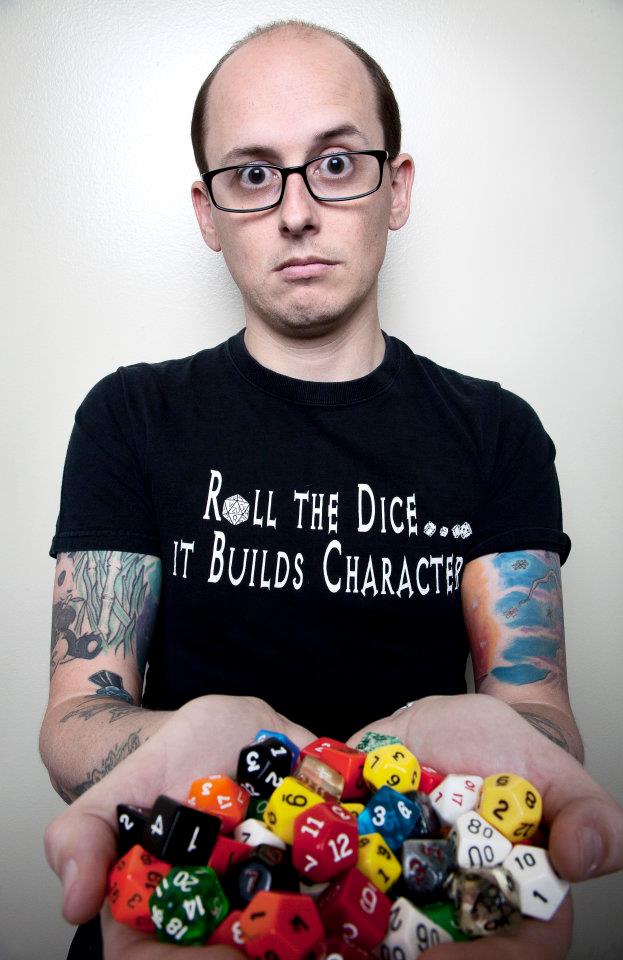 Derak Morrell has been a professional Game Designer since 2001. Starting at Sony Online Entertainment working on several of the EverQuest video game titles and later went to work on a collectible card game. Wanting to start his own business he earned a degree from CSULB and briefly worked in public accounting. Derak's board game company is Never Peak Games and earlier this year launched We Are Dead: Zombie Mall Massacre which is a hit for casual players. Up next is a card game based on the Dead@17 comic book and a micro game called Starcade. You can find updates at http://www.neverpeakgames.com/
Todd VanHooser & the Laughing Moon Team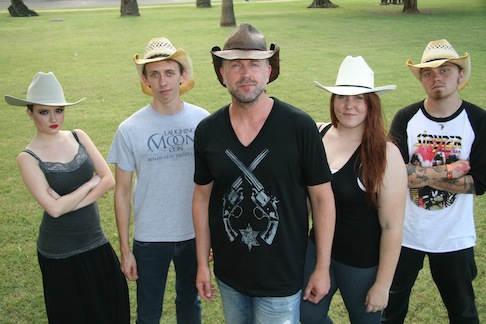 Todd VanHooser is the author of the Laughing Moon Chronicles and the designer of the RPG based on his fantasy fiction. In addition to being an author and game designer, he is also a high-school English teacher and hosts an annual convention that introduces high-schoolers to the pop-culture and gaming worlds. His Laughing Moon team is known in the southwest to run some of the most epic fantasy adventures found on the convention scene. A close-knit group of gamers, the Laughing Moon Crew encourages good old-fashioned role-playing while at the table, plenty of dice rolling, and usually a lot of laughs along the way. At Gateway the crew will be running Laughing Moon Crossroads. A new vision of the Laughing Moon RPG that puts a western spin on the game. Same world. Same races. New game.